To enable B2B Payments, please first reach out to your Account Manager.
Requirements
A BVNK account that has been onboarded and authorised for B2B payments by BVNK
Steps
Log in to your BVNK account.
Navigate to the Wallet page. You'll see a pop-up, asking you to consent to our banking partner's Terms and Conditions.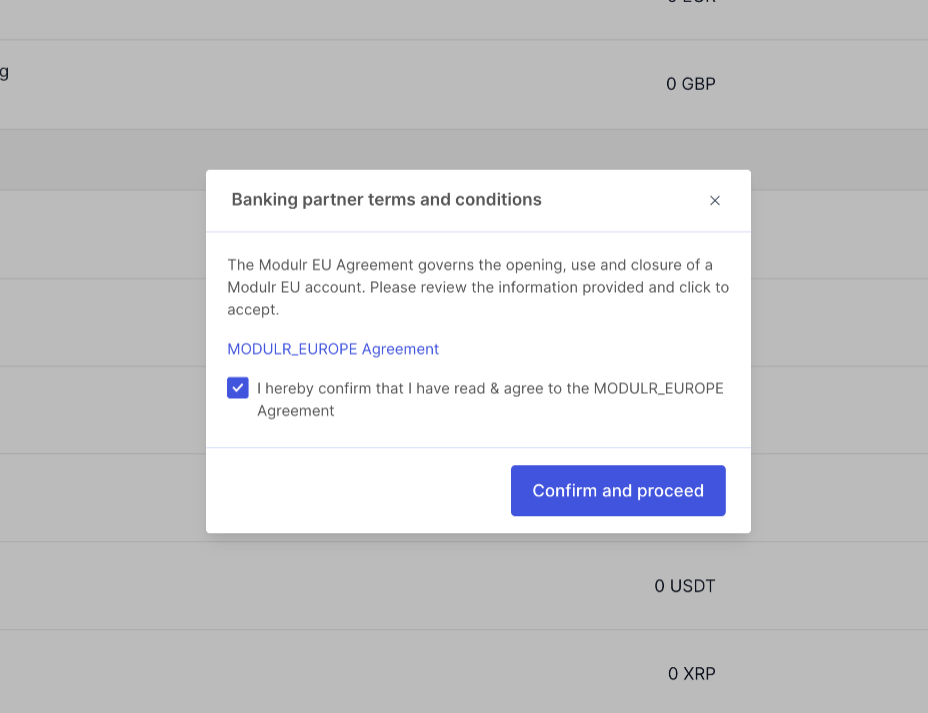 3. Please download and review the document provided.
4. If you agree with the Terms and Conditions, please check the checkbox and click the "Confirm and Proceed" button.
5. Once the agreement is accepted, you'll see a "Pay" button appear next to your fiat Wallets.