Onboarding is all done online and the process is fairly simple. Please note that you can save your application at any point and return to it later.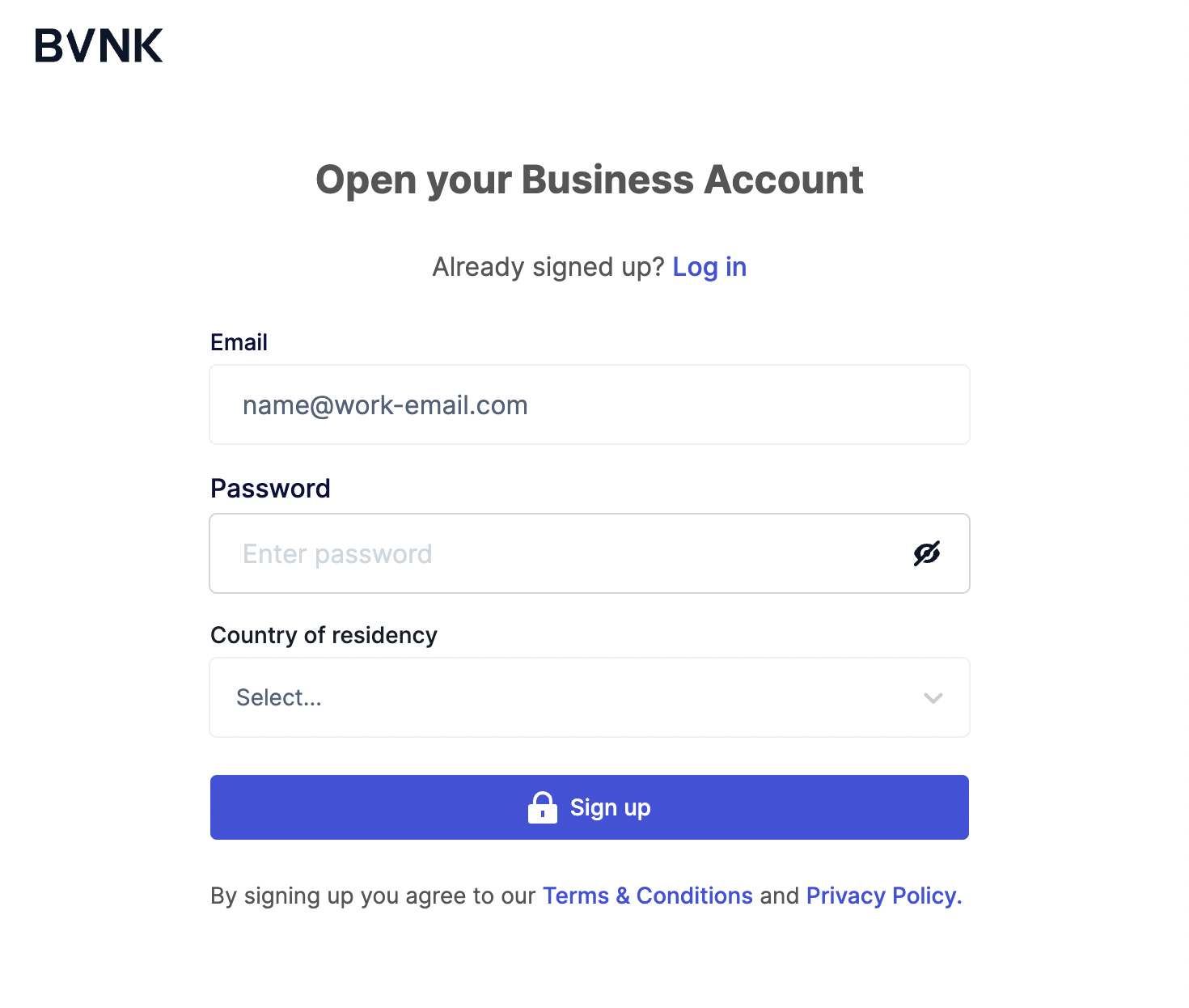 To start, sign up for a new account here. You will be asked to upload several items of KYB documentation as part of the onboarding process. Gathering these may take time, but we can only proceed if all necessary information is provided at this stage.
Once all of the documentation has been submitted, your application will be sent to our compliance team for review. You will receive email notification of your approval after 3–5 business days.
Note: BVNK reserves the right to reject any application at its sole discretion.