We're thrilled to have you onboard. As you embark on this journey with us, we'd like to give you a brief overview of the platform's main sections to help you navigate with ease.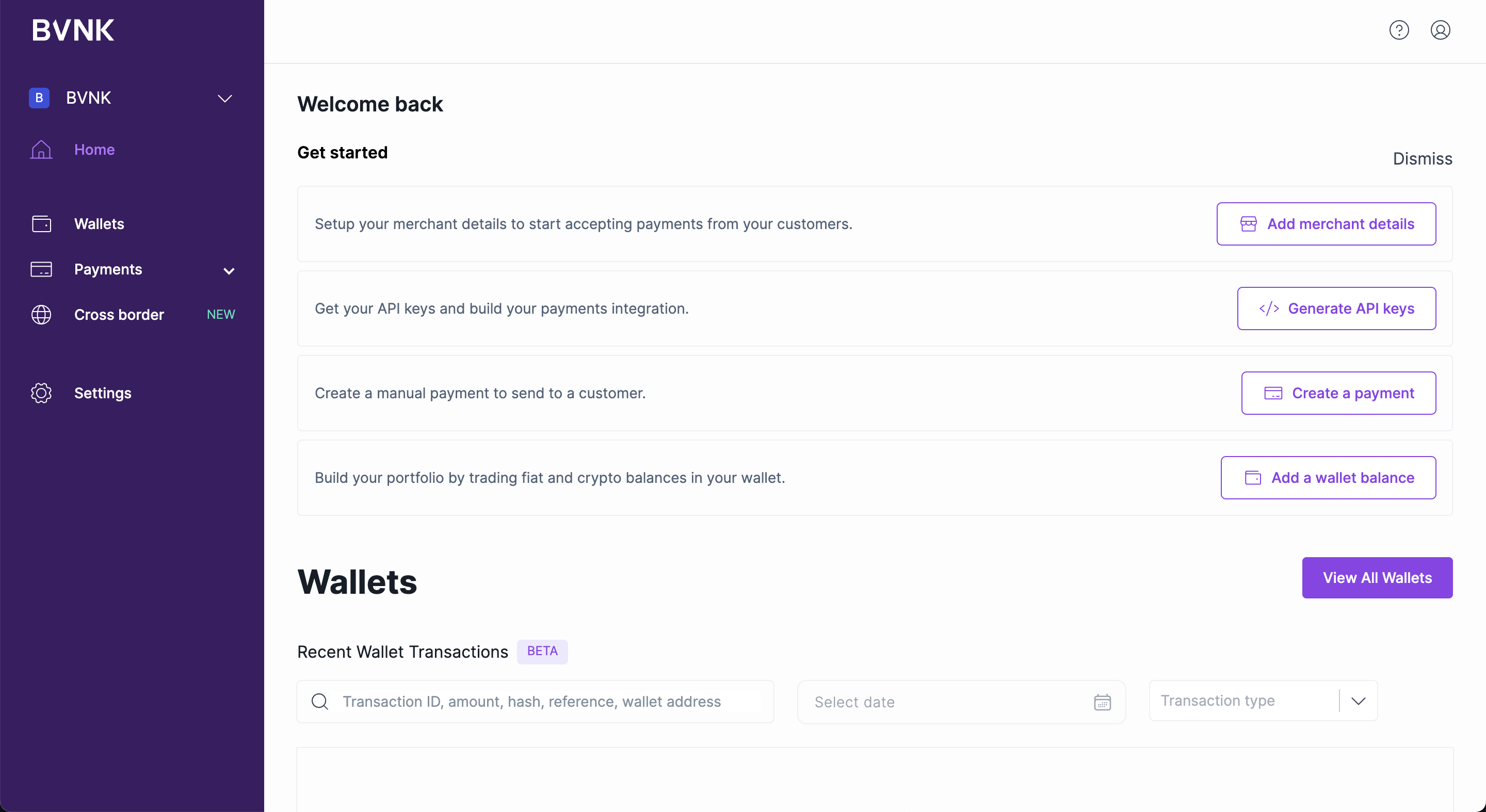 Wallets
This is your financial hub on BVNK. Here, you can:
Deposit and withdraw funds with ease.
Trade between various currencies, ensuring flexibility in your financial operations.
Payments
Your go-to section for all things related to DLT (Distributed Ledger Technology) payments. In this section, you can:
Create DLT payments, both incoming and outgoing.
View your DLT transaction history, keeping track of all your past transactions.
Channels
A dedicated space to:
View your channel transaction history, ensuring you're always updated on your channel activities.
Cross Border
Get quotes on trading between currencies and paying out in different regions
Work with our trading team after receiving a quote for your cross-border transactions
Settings
Personalize and manage your BVNK experience here. In the Settings section, you can:
Manage your account details.
Add bank accounts for seamless financial operations.
Register beneficiaries, making transactions smoother.
Invite team members, so you can collaborate and operate as a cohesive unit.
Watch